Kasey was an athletic, active 14-year-old and a star goalie for her travel soccer team. But in November 2014, Kasey and her family's lives turned upside down. Kasey thought she was coming down with a cold, but when the symptoms continued, her parents were concerned that she wasn't getting better and took her to Rady Children's Hospital - San Diego. Dr. Wen Jiang, an ear, nose and throat specialist, suspected a severe sinus infection and performed a biopsy to determine the antibiotics to prescribe. To rule out other causes of Kasey's symptoms, the tissue was also sent to pathology.
Kasey was diagnosed with an aggressive, fast-growing cancer called an alveolar rhabdomyosarcoma that was found in the maxillary sinus below her left eye. Her treatment involved both chemotherapy and proton radiation therapy, which uses targeted radiation to kill cancer cells while sparing healthy tissue.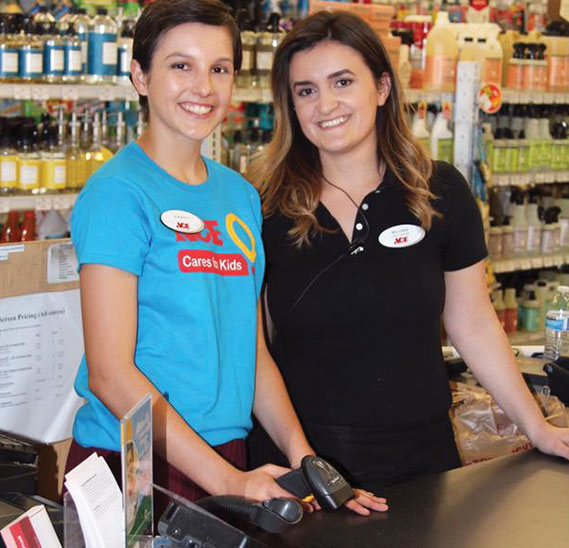 Kasey endured nearly a year of chemotherapy and proton radiation. During the treatment, with the support of her parents, she began doing everything she could to stay strong. In the weight room at their home, Kasey followed a regimen of cardio and resistance exercises. She went on a diet plan and began doing yoga.
"Instead of lying in bed, I worked out, helping my heart and lungs," Kasey says.
Kasey finished her chemotherapy and proton radiation treatments on October 9, 2015. The next day, after her final imaging scans, she was declared to be
in remission.
Throughout her ordeal, Kasey never lost hope. She now wants to use her story to inspire others and show that no one has to fight alone. Her family's motto during her treatment was "Losing is not an option." Today, the family is proud to say: "Kasey beat cancer - losing was not an option."
The Ace Foundation, through the generosity of P&G and Duracell, made a $10,000 donation to Rady Children's Hospital - San Diego in Kasey's name when she was crowned the 2016 Ace All-Star on January 25, 2016.